Posted by Echotone Music on May 23rd 2023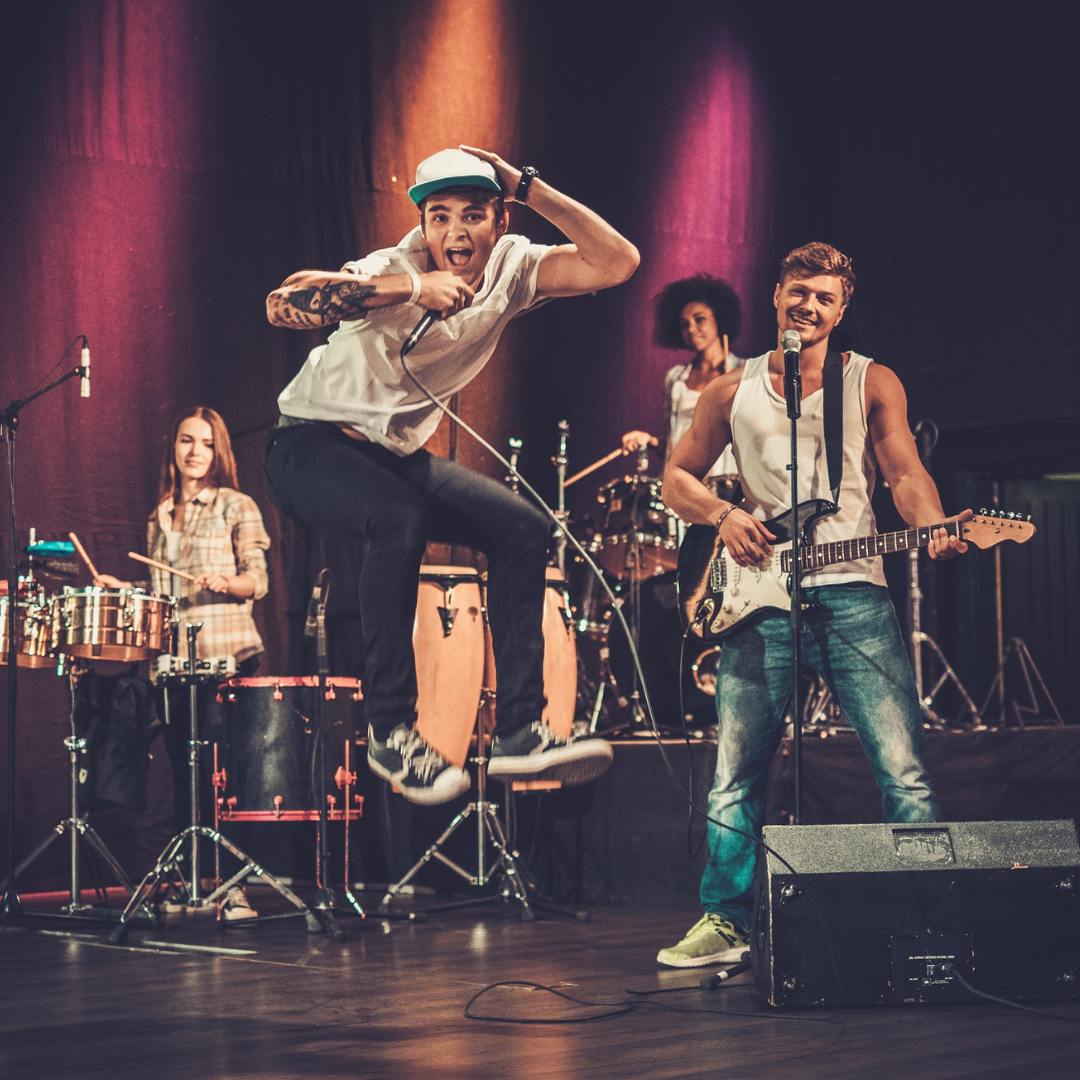 When you're traveling with your music equipment, you want to make sure it's as protected as it can be. It needs to have a good structure so it doesn't move around a lot and is kept stabilized.

Check out the cases we have on our site: Our ATA Cases HERE
Purpose: Protect Your Speakers....
ProX X-QSC K12 ATA Style Flight Case for Two QSC K12 or K12.2 Speakers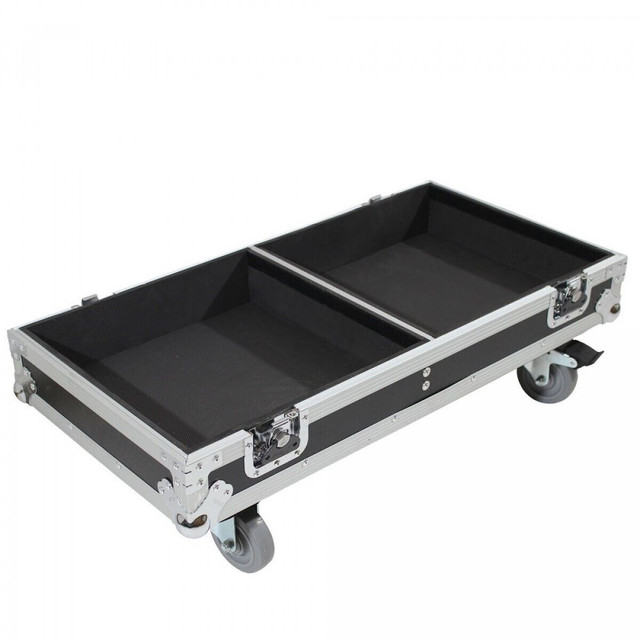 The ProX X-QSCK12 is a professional speaker case that houses 2 QSC-K12 or QSC-K12.2 Speakers, and employs a laminated plywood that has a hard shell with internal padding to provide the best customized protection for your investment. The case rests on 4 casters designed for easy traveling it also has dishes on top to facilitate stacking with other flight cases.
Features:
ProX Silver on Black Design
ATA-300 Style Gig Ready Flight/Road Case
Easy locking fit Tongue and Groove
ProX Branded Spring action recessed handles
Heavy and powerful steel ball corners
Dual anchor rivets
Signature Honeycomb Digital™ Laminated 3/8" Plywood
ProX Industrial butterfly twist lock latches that can be padlocked
ProX Industrial Grade 4" Tough Casters, 2 Locking
Caster Cups on Top for Easy Stacking
High-density foam interior support & casing
Purpose: Protect Your Amplifier...
Odyssey FZAR12 Flight Zone 12 Space Amplifier Rack Space with Wheels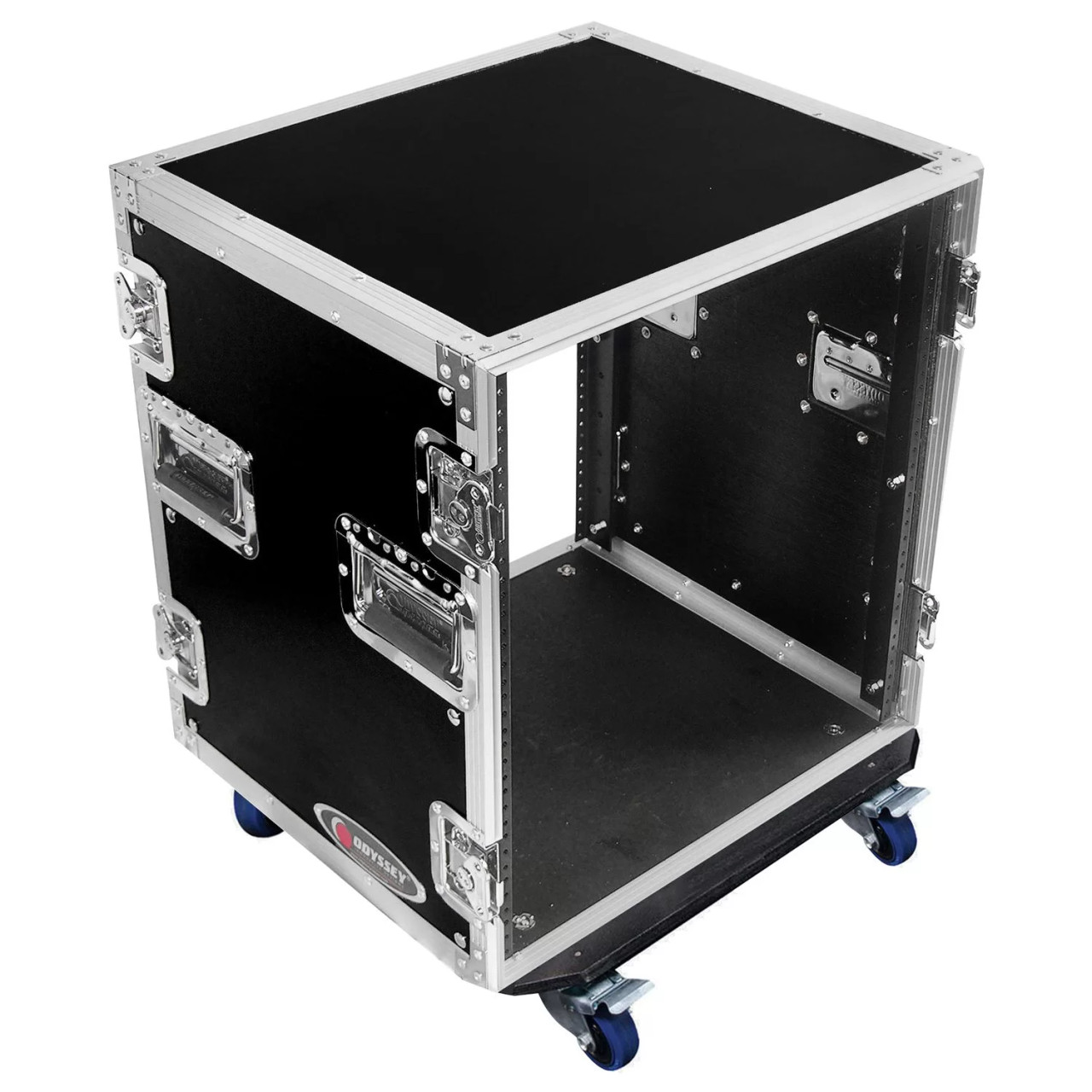 Odyssey FZAR12 Flight Zone 12 Space Amplifier Rack Space with Wheels FZAR12W Flight Zone 12 Space Amp Rack Case with Wheels is a black case made of ABS plastic laminate over 3/8" plywood, made to protect and transport amps and other standard 19" rackmount gear.
Our sturdy Flight Zone® ATA Amp Racks incorporate dual rack rails (front and rear), heavy-duty rubber feet (non-wheeled versions), spring-loaded handles, and removable front and rear covers. Designed to protect and transport larger amps and other standard 19" rack mountable gear.
Features:
12 Rack Spaces
Heavy-Duty Ball Corners
Recessed Latches and Spring-Loaded Handles
Heavy-Duty Casters(2 w/brakes)*Caster Assembly is Required
Removable Front and Rear Lids
Front and Back Rack Rails
Interior Depth (rail to rail): 16.5"
Interior Depth (rail to Back Cover):19.75"
Limited Lifetime Warranty
Purpose: Protect Your Mixing Consoles...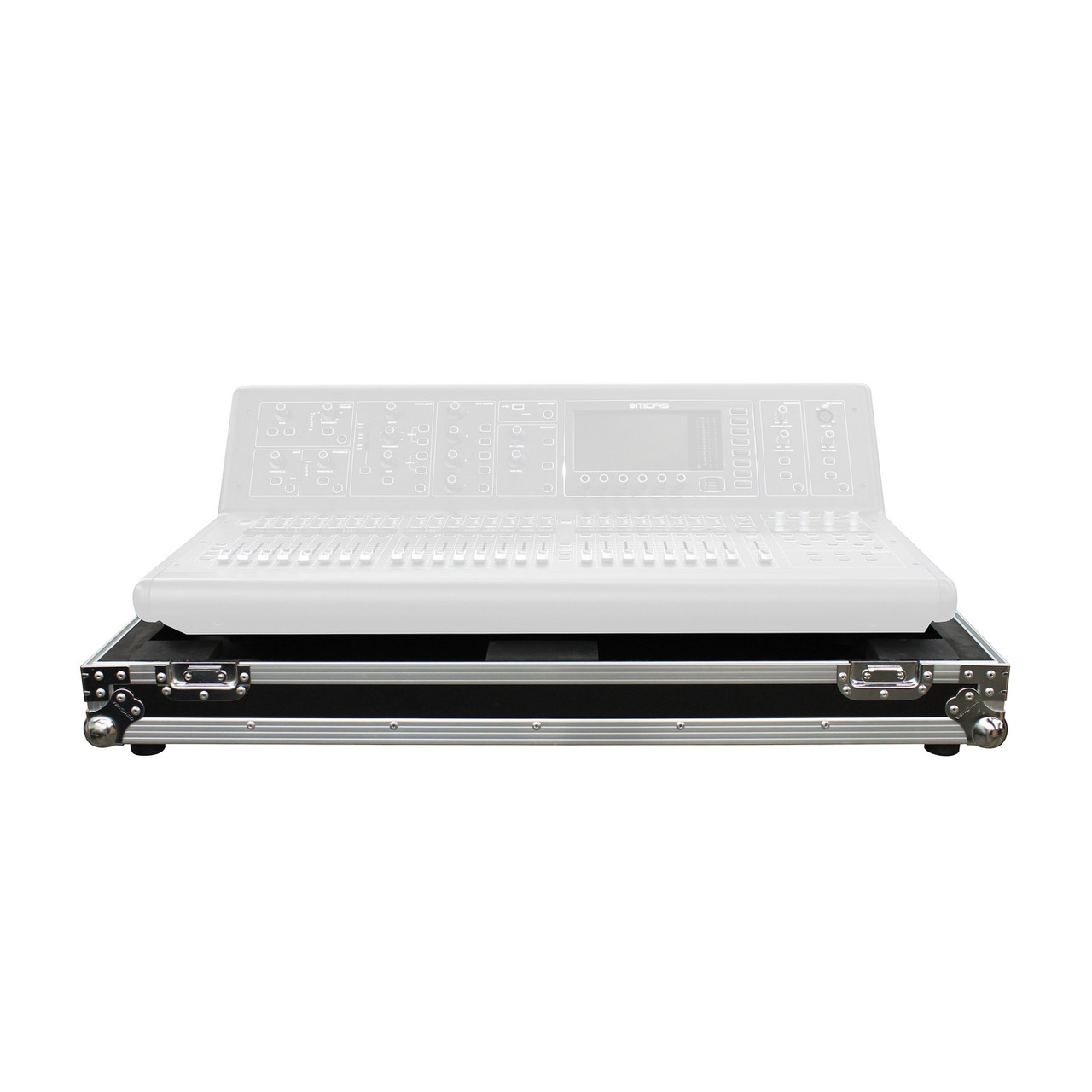 Odyssey heavy-duty ATA live sound mixing console cases are made to handle the harsh realities of life on tour as well as constant short haul transport. The Flight Zone® FZMIDM32 case is specially made for the popular Midas M32 mixing console and features heavy-duty spring-loaded handles for secure lifting and loading. Other features include a fully foam-lined interior, recessed butterfly latches, and rubber feet.
Features:
Heavy-duty Steel Ball Corners and Recessed Spring-Loaded Handles
3/8" Thick Wood Construction
Fully Foam-lined Interior
Rubber Feet
Limited Lifetime Warranty
Purpose: Load Equipment effortlessly and safely...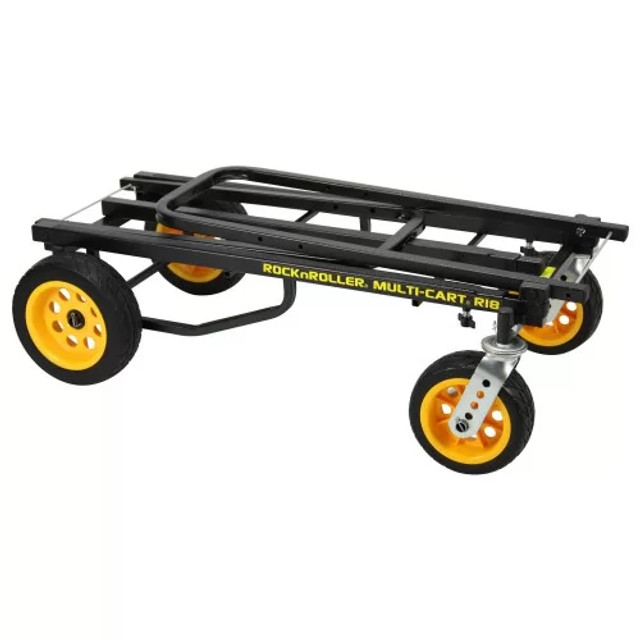 Odyssey OR18RT Ground Glider Mega 8 in 1 Equipment Multi Cart Load Handling The R18RT Ground Glider offers the most impressive carrying capacity and load handling capability of the entire RocknRoller™ Multi-Cart™ line, and instantly transforms into any of 8 configurations to help you move massive amounts of equipment with ease. Super wide R-Trac™ 8"x3" front casters with brakes and 10"x3" rear wheels easily roll heavy loads over grass, dirt, and soft carpet. The custom-designed R-Trac™ Ground-Glider Wide wheels feature low profile no-flat tires, lightweight but strong polymer hubs, low rolling resistance, pneumatic-like cushioning, vastly wider load dispersion over soft terrain, and look like racing wheels. 8"x3" brake casters are 50% wider than typical casters and R-Trac™ 10"x3" rear wheels are 33% wider to glide over soft terrain but keep the cart lower to the ground for better loading ergonomics and smaller storage size. 25% larger tubing on the frame bed and foldable handles is stronger for even bigger loads.
Extremely tough textured powder coat finish survives thousands of trips. Non-skid frame bed surface resists load slippage. Now you can easily roll your gear across rough terrain- at a job site, backyard wedding, over gravel or grass, at an outdoor festival, sporting event, or just about any condition you can imagine. Popular Uses: DJ & Live Sound, Film & TV Production, Location Sound, Facility Maintenance, General Contracting, Construction, Wedding Photography, Live Performance, Marching Bands & Drum Corps, HVAC Contracting, Sports, Scientific/Field Study/Research, Delivery Vans, Pet Shows, Trade Shows Features and Specifications:
Powder-coated steel tube frame telescopes from 42"-60" in length with 32"/20" (front/rear) foldable sides
10"x3" R-Trac wide no-flat rear wheels and 8"x3" R-Trac wide no-flat swivel casters with brake
Load cap.: 700 lbs./32 cu. ft. Wt: 38 lbs.
Tubing gauge: 16 gauge (0.065" wall)
Tubing size on main frame: 1" and 1.25" square steel tube
19mm axle
Polypropylene Hub with Polyurethane Foam tires
What will you be bringing on tour with you to protect your equipment?